Posted on Tuesday, June 14, 2022 09:28 AM
Take a virtual tour of our City Operations Centre! Since ground break in April 2020, this 38,944 sq. ft. facility and 23,498 sq. ft. fleet building became fully operational in August of 2021. There are 52 full-time staff, 2 seasonal and 18 summer students who work out of this location.
This space hosts our Water & Sewer Services, Roadways & Streets, and Traffic Fleet Operations, Parks department, Inventory, Facility Maintenance, Capital Projects and Asset Management Operations.

Posted on Friday, June 10, 2022 01:44 PM
The Canada Community Revitalization Fund (CCRF) is helping communities across Canada build and improve community infrastructure so they can rebound from the effects of the pandemic.
The City of Yorkton received $450,000 through Prairies Economic Development Canada, to upgrade the dehumidifier and air exchange system at the Access Communications Water Park.
"The City of Yorkton is thrilled to be a recipient of funding through the Canada Community Revitalization Fund. These...
Posted on Tuesday, June 07, 2022 10:06 AM
Please be advised that the Committee of the Whole Council Meeting has been cancelled for June 13, 2022.
Questions regarding Council Meetings can be directed to:
City Clerk's Office
Phone: 306-786-1717
Email: cityclerk@yorkton.ca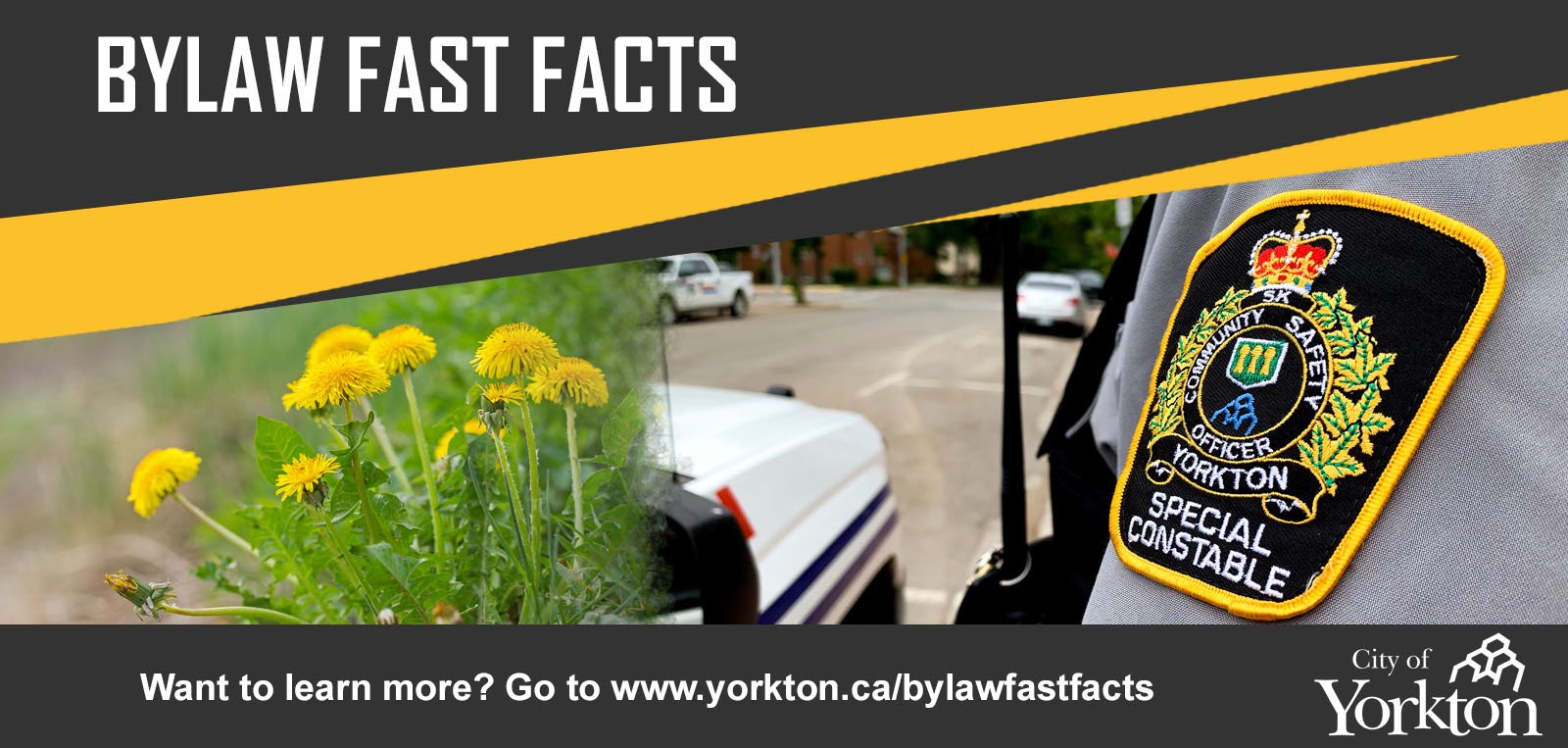 Posted on Monday, June 06, 2022 07:46 AM
Dandelions, identified by their bright yellow blooms and fluffy seedheads, are a well-known plant in Yorkton.
We do not have a bylaw regulating dandelion growth. The City tries to control dandelions on our property by using an integrated pest management program that consists mainly of cutting, with aeration and fertilization for sport fields and spraying in some locations.
Dandelions on your property
Yorkton bylaws do not prohibit dandelions on private property. However, no owner or occupant...

Posted on Thursday, June 02, 2022 02:37 PM
Garage sale season is here, and we would like to remind residents to be mindful on the placement of signs.
Signs cannot be placed on or in public property (such as boulevards, centre medians, curb side trees, street lights, traffic signs, Canada Post mailboxes, City parks or roundabouts).
You must take down signs at the end of the sale
Signs may be placed on private property, with the approval from the owner.
Signs not following these guidelines may be removed and disposed.