Posted on Tuesday, May 04, 2021 08:25 AM
Bylaw fast facts are brief facts about common rules that affect many residents or visitors in the community.
Current bylaw fast fact
Please subscribe to this page to stay updated on our current bylaw fast facts.
Our parks are for people, not recreational vehicles
Reminder:
Vehicles, including recreational vehicles such as ATVs, snowmobiles, and dirt bikes are not permitted in parks or greenspaces, and face fines and other penalties under the City of Yorkton Traffic Bylaw.

Sports...

Posted on Wednesday, April 28, 2021 04:18 PM
Details
The applicant proposes to operate a Bed and Breakfast at the proposed location of 102 Third Avenue North, in an R-5 Mixed Density Residential zoning district. Bed and Breakfast uses within a Mixed Density Residential zoning district are Discretionary Uses under Zoning Bylaw No. 14/2003 and must be publicly advertised before Council can make a decision on the application.
Information
Questions regarding the application may be directed to: Carleen Koroluk, Land Use Planner, phone 306-786-1727...

Posted on Tuesday, April 27, 2021 11:27 AM
Mayor Mitch Hippsley presented the annual "State of the City" address to the Chamber of Commerce April 22nd, outlining city accomplishments and challenges during 2020 and discussing plans and projects slated for 2021. The presentation was virtual via Zoom.
To view a PDF version of the State of the City, please click...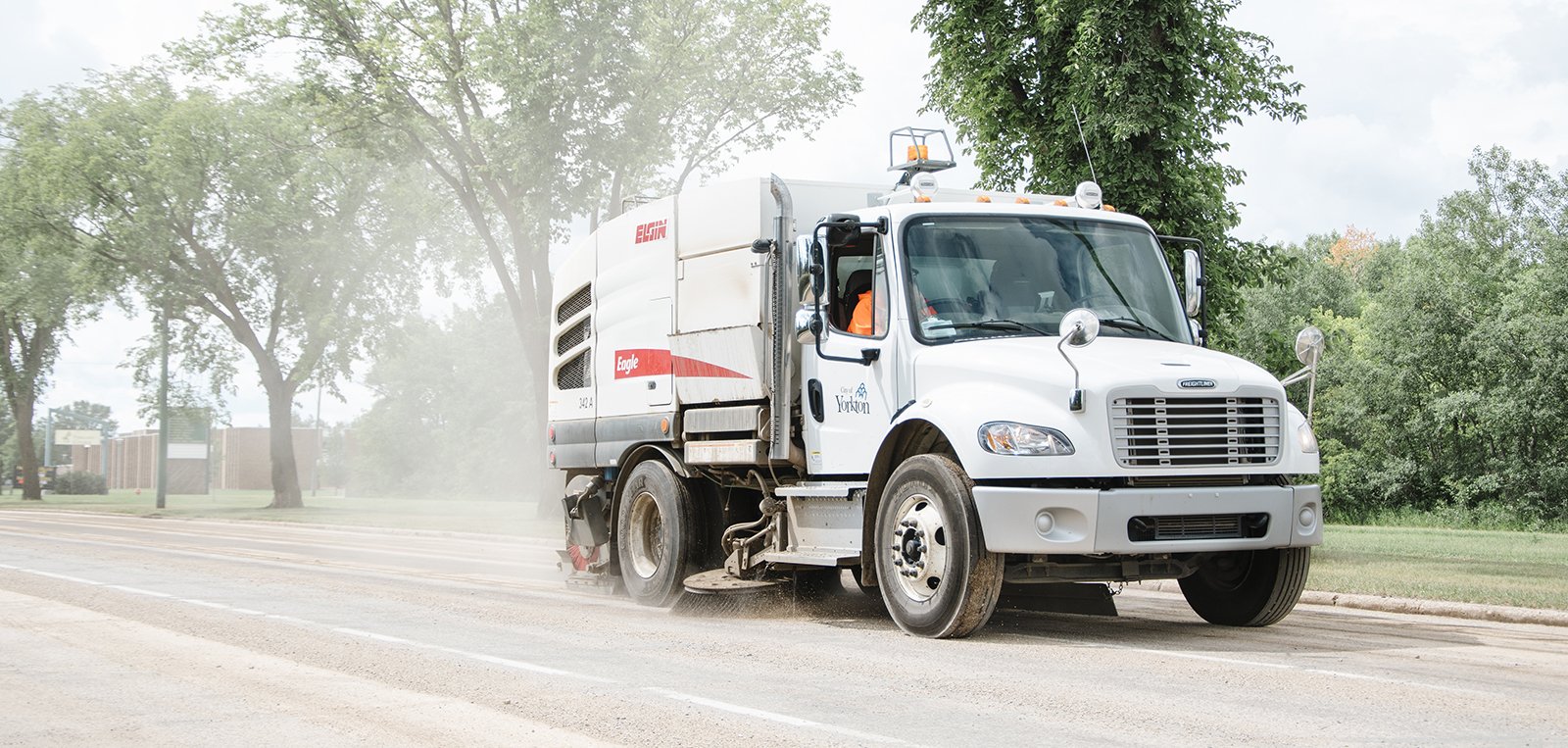 Posted on Tuesday, April 27, 2021 09:13 AM
Sweeping in Section 2 begins Friday, May 7.
It is very difficult to predict how quickly areas will be swept as conditions vary and equipment breakdowns sometimes occur. If possible, please do not park on the street until you see that your area has been swept. This will help assist us in efficient cleaning.
Watch for updates on the areas currently being swept on our Facebook page. Please contact our Public Works department if you require further information.
Street sweeping...

Posted on Thursday, April 01, 2021 02:39 PM

The City of Yorkton presents our Get Out & Get Virtual Contest.
Contest deadline: Wednesday, April 28, 2021
The Get Out & Get Virtual Contest Winners
Perry Zaharia
Erin Roussin
Leah Berlinic
Danielle Mills
Challenges
Click below to find the correct answers for each challenge.
Challenge one
Question
Name the City of Yorkton's Mayor
Name the six Councillors of the City of Yorkton
Answer
Mayor Mitch Hippsley, Dustin Brears, Ken Chyz, Randy Goulden, Quinn Haider, Chris...